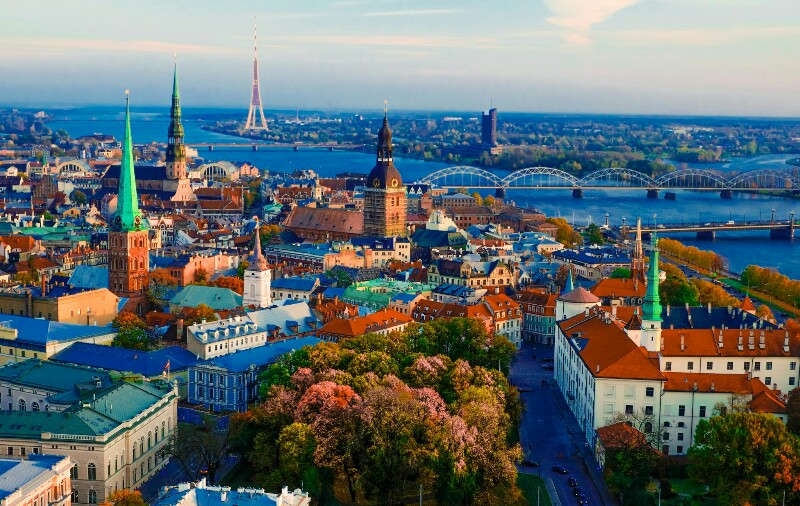 We are going to travel to Latvia in April. This will about this. I am going to describe services, expenses, rent. Describe our experience for getting visa and what from travelling.
Getting started
We decided to travel to Europe and visited Kaliningrad because of it is in our country and it is east city near Pribaltika. You can read about it here. Only russian transalte is available.
Passports
We git it via special state internet service Gosuslugi. It was so easy and convenient. I am so glad and will recommend it all my friends. We visited passport building only two times. First we did photos, the second got passports.
Tickets
We prefer to buy tickets via special services like aviasales, tutu but this time we bought tickets via aeroflot. We need luggage about 10 kg but it seems to me 5 kg is enough. 10 kg for sure.
Rent a flat
We use airbnb. Paid half and next half will have paid before 2 weeks from check-in. This time we will get keys via safe deposit box. It is something new. We usually meet to landlord ang get keys and advices.
Visa
We use Pony Express for getting visa via Tomsk branch. We have all documents except survey.
What we want to do
We continue to travel on East. This time without children. We decided to travel abroad together is better idea than wait plane at the airport for three hours. We want to know about east city, visit historical places. Ideally I want to visit house where my grandparents lived. We want to visit theatres, opera, eat local food, visit Yurmala, visit Old Town. It will be cool meet my sister in Litva.
Also I want to meet colleagues in Riga's office.
To be continued...