The first name of the post was "Travel to Latvia" but there were events that possible to rename it to "Travel to Baltic".
27 April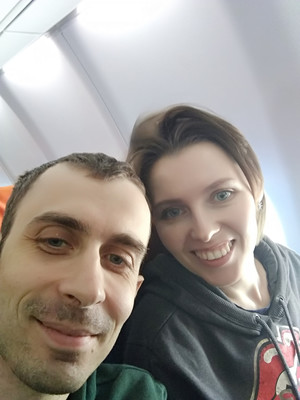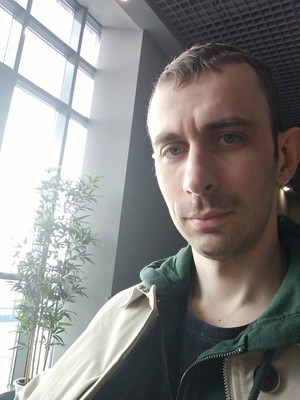 At Tomsk airport. All was simpler than I thought. I worry a little bit. Curious we will be at Riga today.
28 April
In Riga. Have breakfast. The flat is fine. We like it. Five-time lag, oh-oh. We have woke up at about 4 a.m. French press coffee is not out way. We are going to visit ballet at 7 p.m. I hope I will not fall asleep. Here at Riga, there is a Bolt (Taxify) like our Yandex.Taxi. Cost from airport to the flat is about 10 euro. We are going to return by taxi.
29 April
We visited ballet "At the Blue Danube" I am happy and got experience and new emotions. Nutcracker (Novosibirsk theatre) is the best for me. We are walking and talk a lot. My thought is about that Tomsk and Riga is similar to square and number of citizens but so the difference in the atmosphere, appearance, architecture and infrastructure. We (Tosk citizens) should do a lot of things to be like Riga.
30 April
Go to Yurmala by electric train. It about 2.8 euro.
There are a lot of cyclist, rollers and skaters. Cost of public transport is about 1.1 euro. Think that if one of the reason to use a bicycle. Seems that wind is the Riga's feature. The weather is fine. 15-17 degrees.
Return back fro Yurmala. Sea and air are wonderful. Have lunch in Lido. Barbeque, pease with fat, vegetables, coffee and tea. All are about 18 euro. My legs worry me. I need a rest.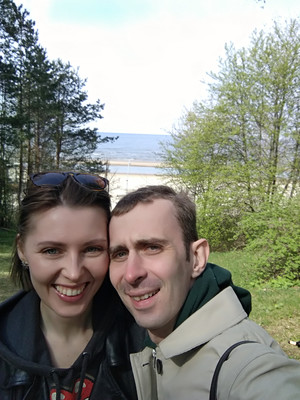 02 May
The weather is turned bad and we know about the new Latvia. Not so shine and warm. Yesterday met with my cousin Olga and had a boat trip and went to an Italian restaurant. I tasted Aperol Spritz. Tasty. By luck, Olga invited us to Lithuania and we agreed to be her guests. Awesome.
We have bought tickets and gonna visit Vilnius on Friday. Yeah.
We visited the art museum (Jugend museum). Not so existing as I thought but fine. The weather is bad. Rain and windy. Went to coffee and ordered Irish coffee. Stay warmer.
The day is going to finish. Take a shower and have to prepare for our trip.
3 May
Go to Vilnius. A bus is comfortable. Toilet, Tablet PC, conditioner. Coffee is bad. The weather is rainy. About 4 degrees.
5 May
We were visiting Olga's family. Cool and modern house. We met to Vilnius and it was more interesting that Riga meeting. Location is more hilly and there is such a beautiful view of the city. You know it is so amazing to visit another city so spontaneous. We chat with Olga rare but can meet each other and next time be in another country and sit on the table and eat food. It will so great if our children can do it in the future. Vilnius met us with rain and over ten minutes after we got out of the car. We fastly find a cafe and found cool Georgian cafe. It was tasty khachapuri and red and pink wine.
Next cool moment was on the hill where was a perfect panorama of the city. I a happy and emotions overhelp me. But I miss my daughters and want to see them as soon as possible.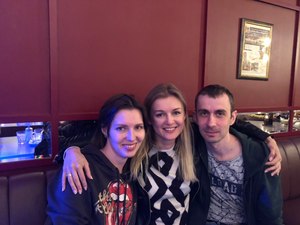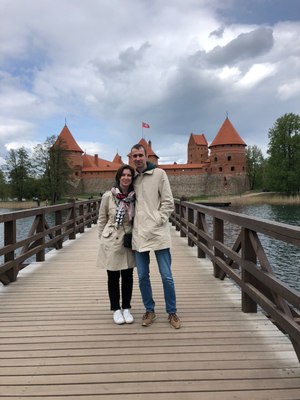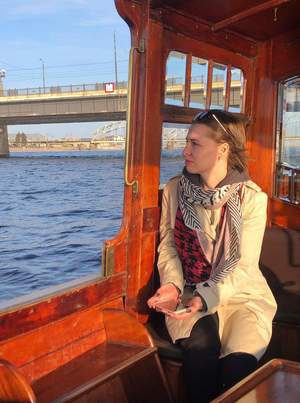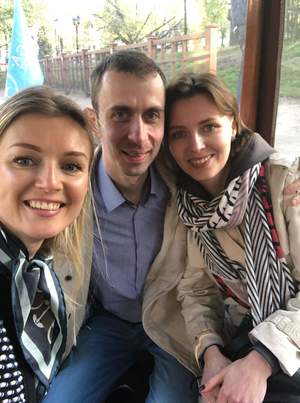 6 May
We should have been home by now. But we stayed in a hotel in Moscow because of the accident in Sheremetyevo. After landing plane Moscow - Murmansk plane burned and that is why 41 people were burned. All flights were cancelled and our flight moved to the next day.
We were at the hotel almost all day trying to understand and talk about the accident. It is so scary.
And yet today is our daughter's birthday. We remembered it for a long time.
7 may
We are at home. Soft landing. Sunny and fresh weather. Taxi, home, rest.