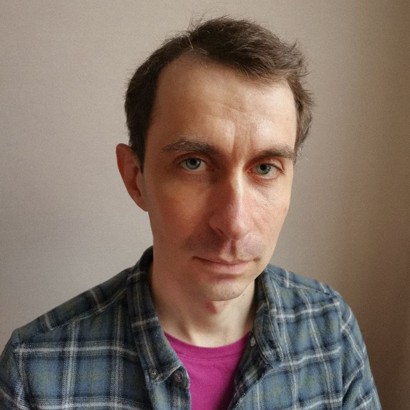 My name is Viktor Zharina and I am . I live in Tomsk (Siberia) and work at Quantumsoft. I am experienced software engineer. I like Linux CLI, GIT, clean and readable code.
Contacts: fb, [email protected]
Certificates: Coursera Algorithmic Toolbox
Experience
Software Engineer
Modern software development.
#Docker, #PHP, #Python, #Kotlin, #Spring, #GraphQL, #Postgres, #Redis, #RabbitMQ, #JIRA, #git.
Senior Web Developer
usedcarsni.com, carfinderscotland.co.uk.
#Car, #PHP, #MySQL, #Redis, #Memcache, #Redmine, #git, #API, #HTML5, #CSS, #iVendi, #Sphinx.
Software Engineer
Ledger software, integration, networks
#PHP, #Codeigniter, #Ext4js, #MySQL, #MsSQL(2012), #Memcache
FOREXINN PARTNER (Tomsk)
Web-developer.
Support forex site
#Symfony, #jQuery, #Mercurial, #MetaTrader4, #Payment, #Finance
Specialist of control system department
Beckhoff PLC controllers and Human-machine interface
#PLC, #Beckhoff, #EtherCAT, #TwinCAT, #CodeSYS, #Delphi
Engeneer
Restaurant and cinema software
#Rkeeper, #Delphi7, #StoreHouse, #UCS Cinema