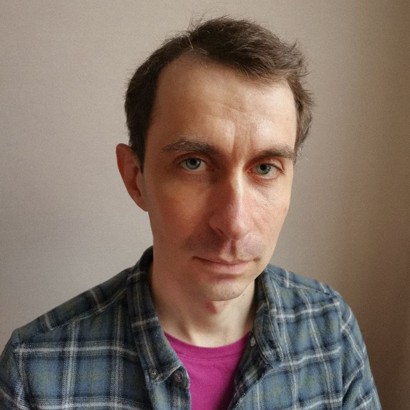 My name is Viktor Zharina and I am . I live in Siberia, Tomsk and work at OFTE (oft-e.com). I am a fullstack web-developer (PHP, MySQL, Redis, JS, HTML, CSS). My friend is Linux command line and it seems to me GIT is the best tool ever. My web-experience is more than 3 years and total is more than 9 years. Also, I have engineering skills. I speak, write and read english. I like clean and readable code. I have beatiful wife and two cute daughters.
Contacts: fb, viktorz1986 (gmail)
Experience
Senior Web Developer
usedcarsni.com, carfinderscotland.co.uk.
#Car, #PHP, #MySQL, #Redis, #Memcache, #Redmine, #git, #API, #HTML5, #CSS, #iVendi, #Sphinx.
Software Engineer
Ledger software, integration, networks
#PHP, #Codeigniter, #Ext4js, #MySQL, #MsSQL(2012), #Memcache
FOREXINN PARTNER (Tomsk)
Web-developer.
Support forex site
#Symfony, #jQuery, #Mercurial, #MetaTrader4, #Payment, #Finance
Specialist of control system department
Beckhoff PLC controllers and Human-machine interface
#PLC, #Beckhoff, #EtherCAT, #TwinCAT, #CodeSYS, #Delphi
Engeneer
Restaurant and cinema software
#Rkeeper, #Delphi7, #StoreHouse, #UCS Cinema